Testimonials
"I want and need to commend the NEW ownership being 62 Main Limited Partnership, as they deserve credit for their care in quickly and efficiently addressing all concerns of the tenants brought to them.
New Ownership 62 Main Limited Partnership have TIMELY addressed all of the problems brought to their attention by ALL residents (including myself) …Well beyond our expectations.
They have made life livable here, once again, while hopeless for nearly the last few years. This new ownership has stepped up and they deserve to be credited for the excellent care and concern they show all of us residents here, completely and undeniably. Thank You, we appreciate it, keep up the great work."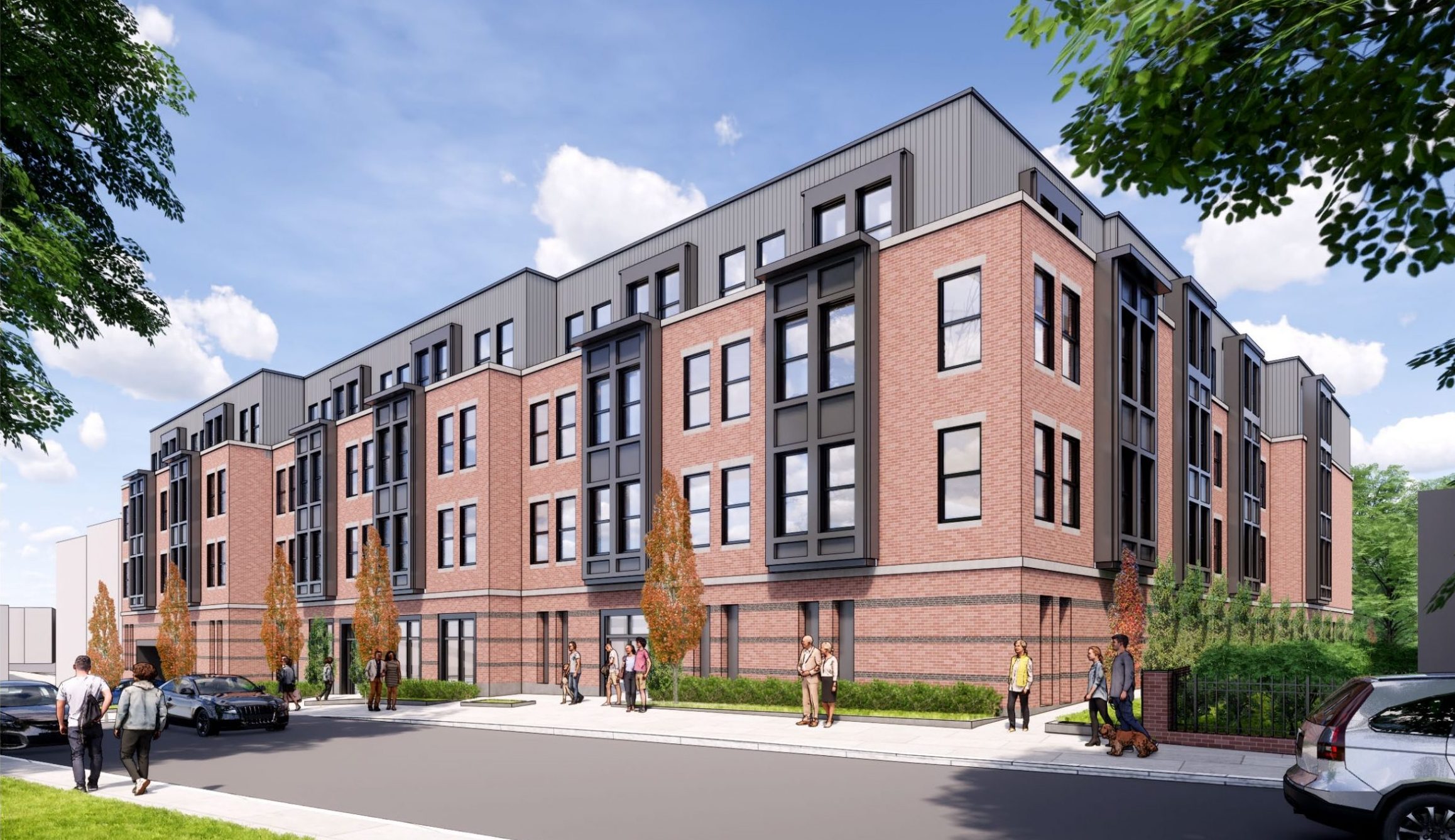 Frank L.
62 Main Street, Tarrytown
"Life changes can be overwhelming, but much to my surprise the outcome became a perfect lifestyle change for me when I moved to Chappaqua Crossing in April of 2018. Wilder Balter's team efforts were so responsive to any of my concerns and kept me informed of updates making sure I knew what to expect in making the transition to my beautiful 1-bedroom apartment.
After residing here for over a year I am enjoying stepping back in time to this architectural beauty constructed in 1922. Watching the progression of not only the apartment building but the charming shopping village and health care facility has only added such a convenience for all of its residents.
It is with pride that from beginning to end I have been able to appreciate the developmental progress of Chappaqua Crossing and the excellent standards of approval Wilder Balter has demonstrated, putting this apartment complex together.
My compliments are extended to all that participated in making this a successful transition for me and I look forward to living here for many years to come."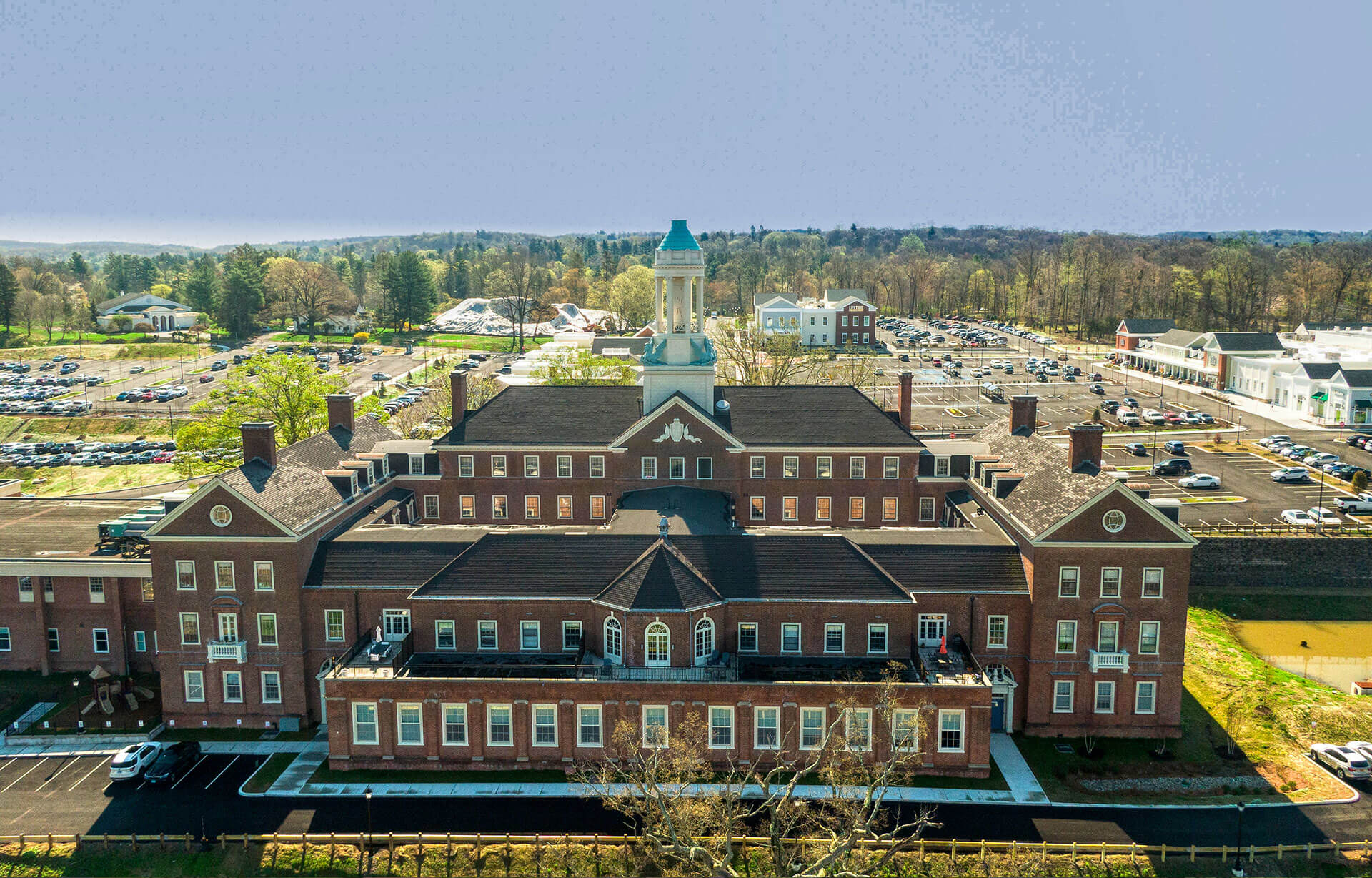 Cathy C.
Chappaqua Crossing, Chappaqua, NY
"I have lived at Patriot Manor for approximately 12 years, and I must say that it is one of the most peaceful places to live.  It is very clean, quiet and safe community with an amazing view of the harbor.  I have no issues raising my kids here.  The apartments are very spacious.  I started out in a two bedroom and when my family grew, I transferred to a three bedroom.  The staff at Patriot Manor are the best.  They are phenomenal at what they do.  On numerous occasions whether they are on lunch or on their day off Ms. O'Neal and Ron have answered my concerns.  They are the best and there are not enough words that could describe how much I appreciate them.  What I would say is that they are family to me.  Keep up the good work Ms. O'Neal, Ron and the rest of the staff."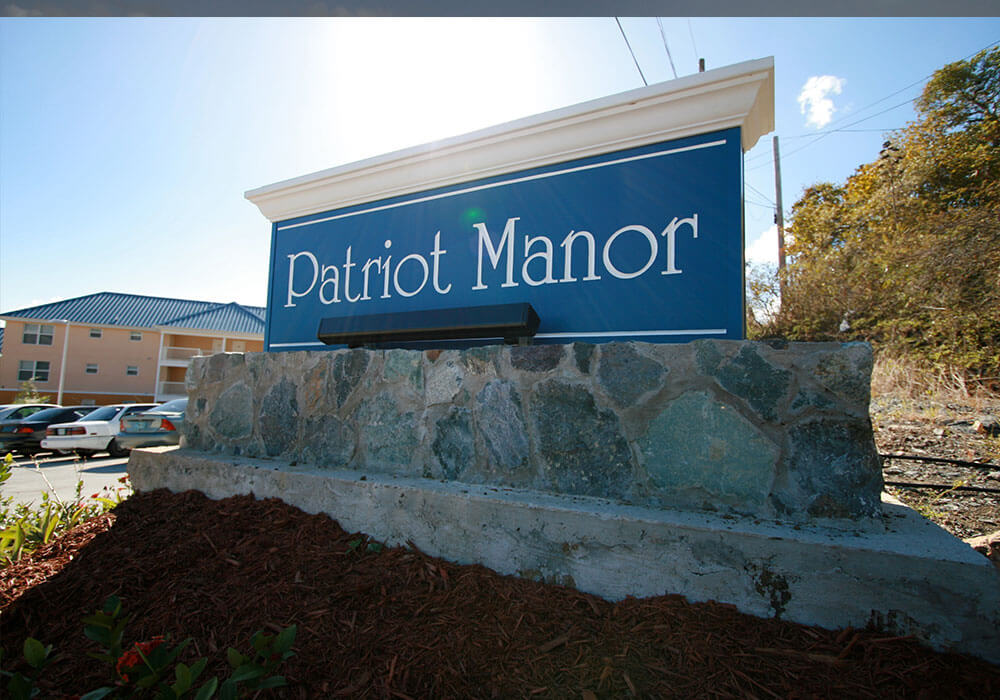 Anonymous
Patriot Manor, USVI
This is our second season to rent at the Bridgewater Apartments.  We have found the apartment complex to be well groomed, very well managed, spacious, and a great location. Everyone that we have dealt with have been so friendly, efficient and helped make our move painless and our stay very comfortable.  We have enjoyed the swimming pool and barbeque patio, which are beautifully maintained and amenities that many apartment complexes do not have.
We have found both Magen and Robin very helpful, friendly and pleasant to work with.  My husband has several health issues that limits his walking distance and when we contacted the office in April they told us they would try hard to get us in a good location for so he could enjoy his stay and the amenities.
We plan on making Bridgewater Apartments our summer home each year when we return from Florida.
Thanks Magen, Robin and the entire maintenance department.  We appreciate all you do to make Bridgewater Apartments superior."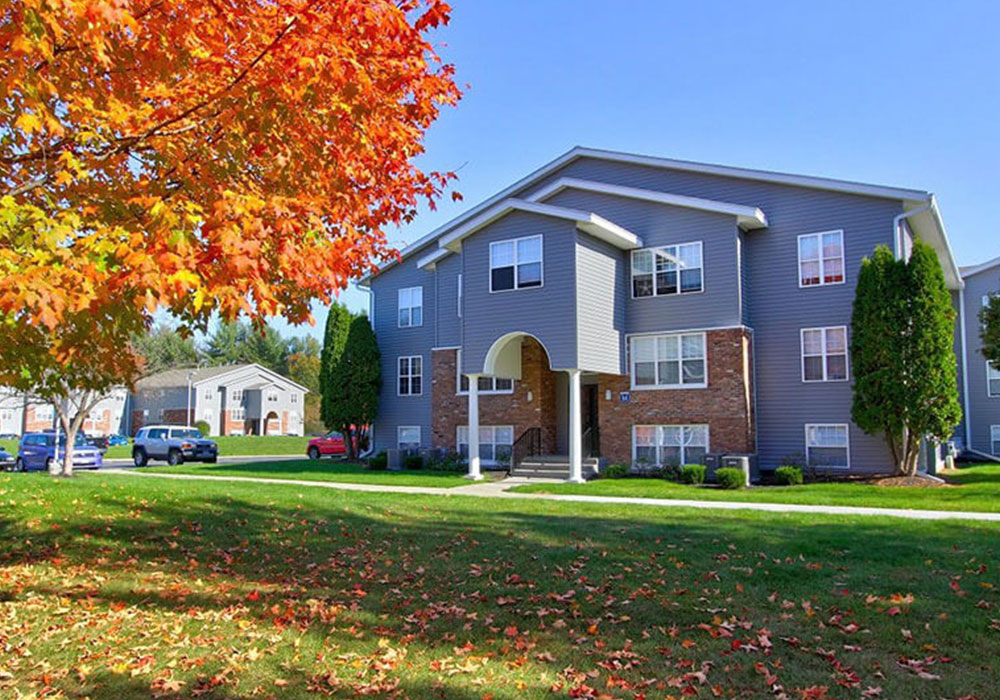 Debbie and Gary S.
Bridgewater Apartments, Ballston Spa, NY
"My family and I have been living here for 9 years now.  What makes this place awesome is the close proximity to pretty much everything.  Other things you usually don't receive when renting is a garage and full basement along with impeccable maintenance service, landscaping and snow removal.  Hard to beat!"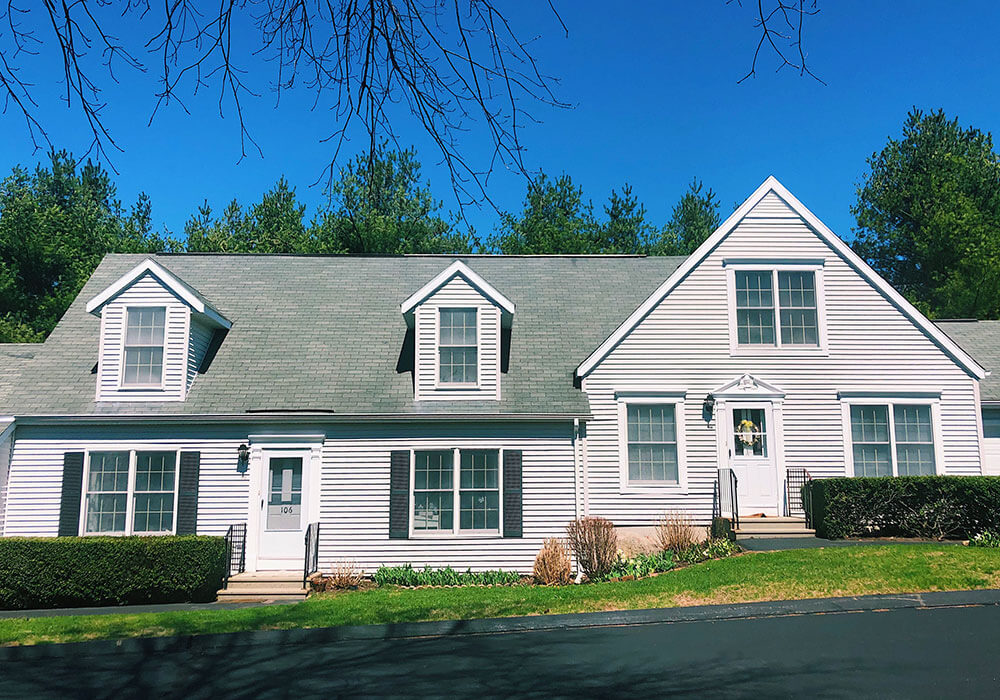 Stephen B.
Deerfield Village, Niantic, CT
"I have lived at Bridgewater Apartments for over 3 years.  This is a great community that caters to children, families, young adults, and retirees.
The property is professionally managed and the maintenance staff is extremely prompt with any situation that may arise.
Bridgewater is pet friendly neighborhood with ample space for dogs to enjoy the green grass.  The pool area is clean and well maintained.  The patio is great for grilling and is kept extremely clean.
It is a community environment where management is always finding a way to get everyone together.  One of my favorites is the catered annual Christmas party.
I would recommend this community to anyone looking for a great apartment complex run by a very professional staff. "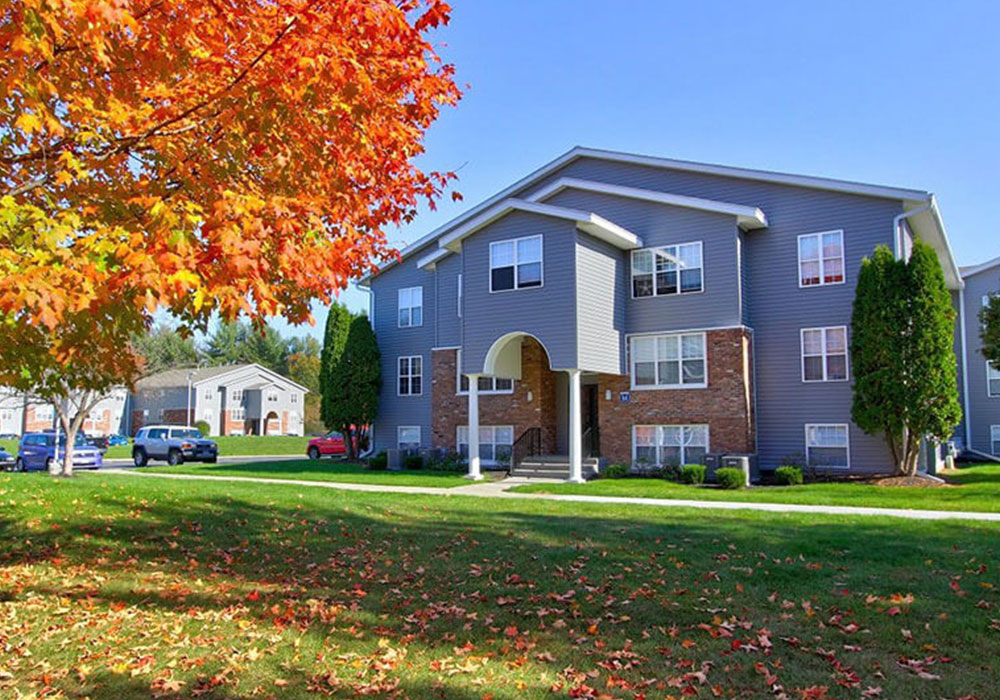 Greg W.
Bridgewater, Ballston Spa, NY
"What my home means to me.  I love my home, it is so beautiful how they built this whole complex.  I am so happy, that in my kitchen has a dishwasher, a flat glass top oven and oven range, and plenty of kitchen closet space.  Also, an island bar where you can put bar stools.  The living room is very large, I just love the way they built all of the apartments at Hemlock Ridge.  My bedroom, bathroom is very beautiful and large.  I would not give up my apartment for anyone.  I do feel safe here, I have been living here for 4 ½ years.  I was in the old apartments so I have seen the builders build this complex from ground up.  They did an amazing job.  The community room is beautiful, with the computer room and children's room.  The residents are very friendly.  I would recommend a friend to live here at Hemlock Ridge Apartments, Livingston Manor, NY 12758. "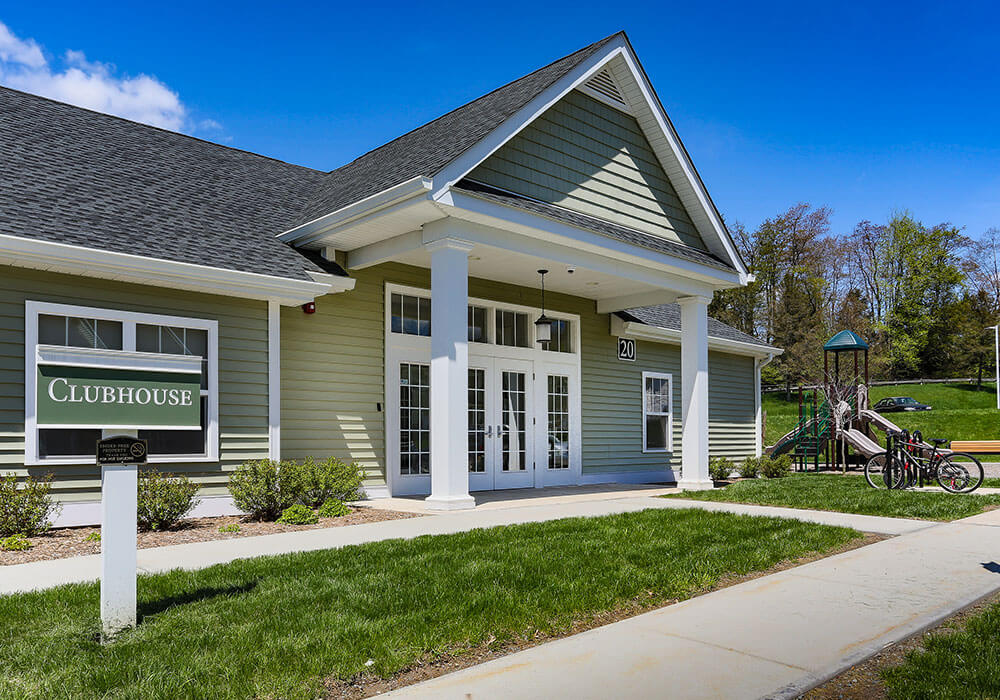 Linda D.
Hemlock Ridge, Livingston Manor, NY
"I am a widow and a single mother of my now 17-year-old daughter. I have been a tenant at Meadowbrook Farms Apartments for the past 11 years.  I am very grateful to have had the opportunity to move into this community where I have raised my daughter in safe and supportive environment. We have always found the property to be clean and well maintained especially the playground areas.  The office personal has always been accommodating with any concerns that I have. I cannot boast enough about how efficient the maintenance staff is and how well they maintain the property inside and out."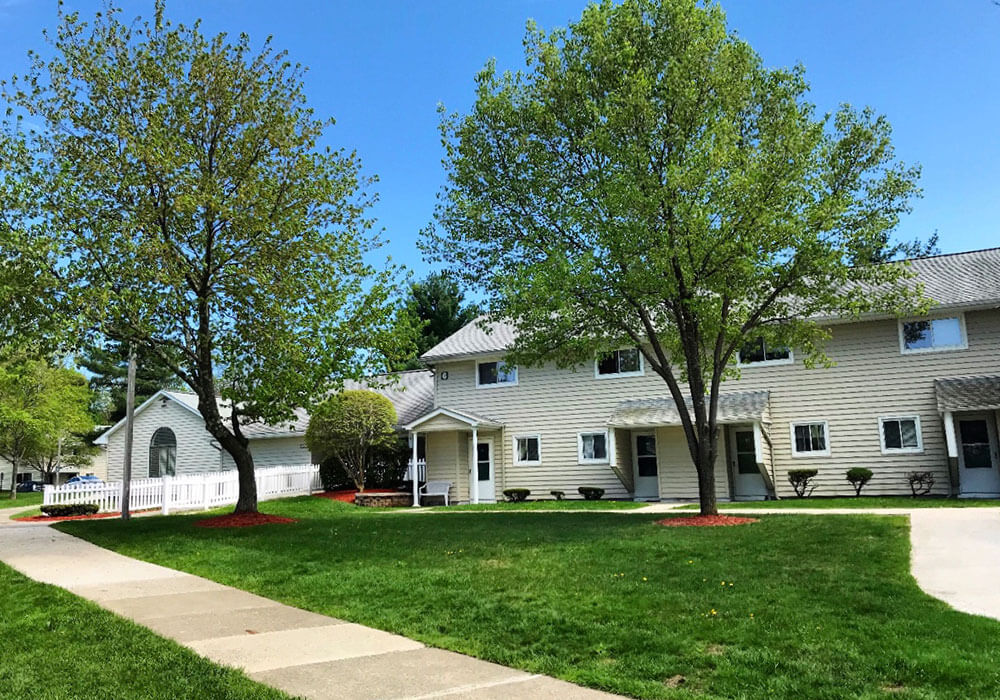 Coleen E.
Meadowbrook Farms II, New Paltz, NY
"It is with pleasure that I express to you my experience while living at Hughson Commons since November, 2017.  I have had the finest respect shown to me by all members of your staff.  During times of emergency, George, Mark and Willy have proven to be attentive and professional.  The facility is beautifully maintained.  Tonya and Carmen have always been welcoming and willing to provide information whenever necessary.  To feel safe and at peace in my home is a great comfort."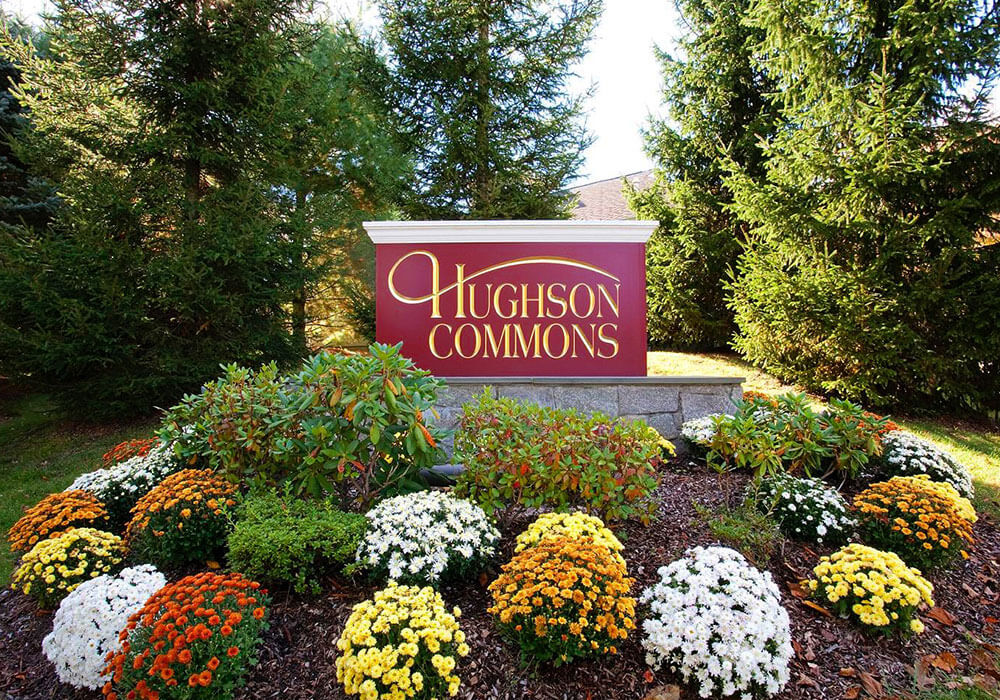 Brenda S.
Hughson Commons, Carmel, NY
"I moved here in November 2018.  This is a nice building.  It is close to everything.  Everybody is nice in here.  Everything is kept very nice.  I am glad I moved here."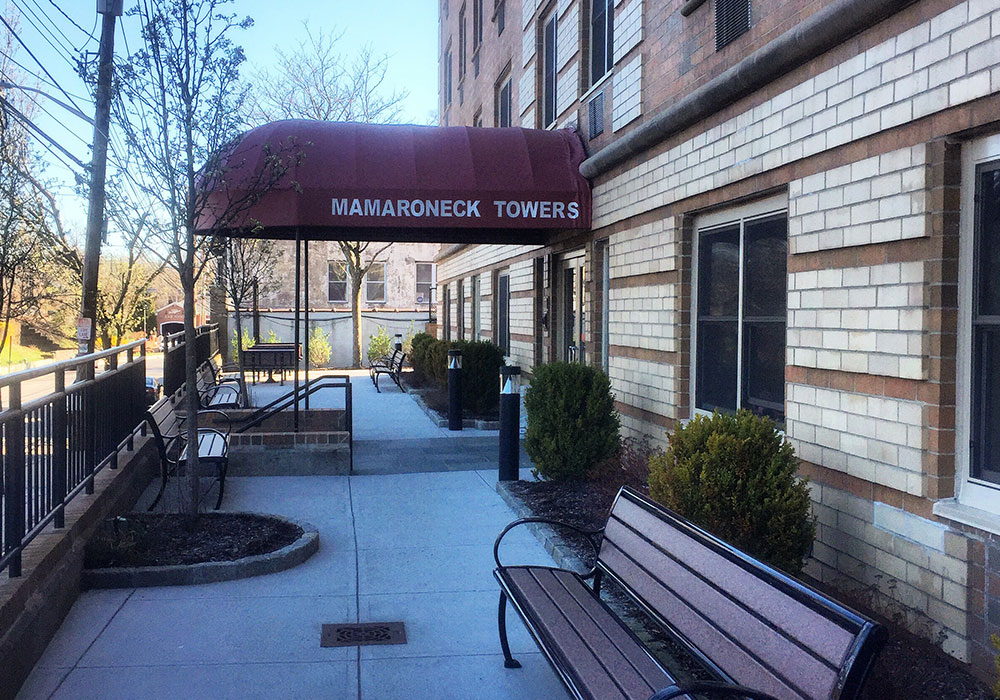 Bernadette B.
Mamaroneck Towers, Mamaroneck, NY
"I have been living at Jacobs Hill in Cortlandt Manor for almost 5 years now and I know that we made the right decision to move here.  It is in a perfect location, high up on a hill away from noisy traffic and secluded in a very well-manicured lawns and beautiful landscapes.  The apartments are spacious and everything is kept very clean and there is never any noise or trouble.  Our neighbors are all quite friendly and if someone is in need, we all are willing to lend a helping hand.  There is a beautiful clubhouse and pool open to the residents and their families.  The staff at Jacobs Hills are really wonderful and helpful in time of need.  If there is a problem all you have to do is call the office and help will be on the way.  I would recommend Jacobs Hill to anyone looking for a peaceful place to live with lots of amenities."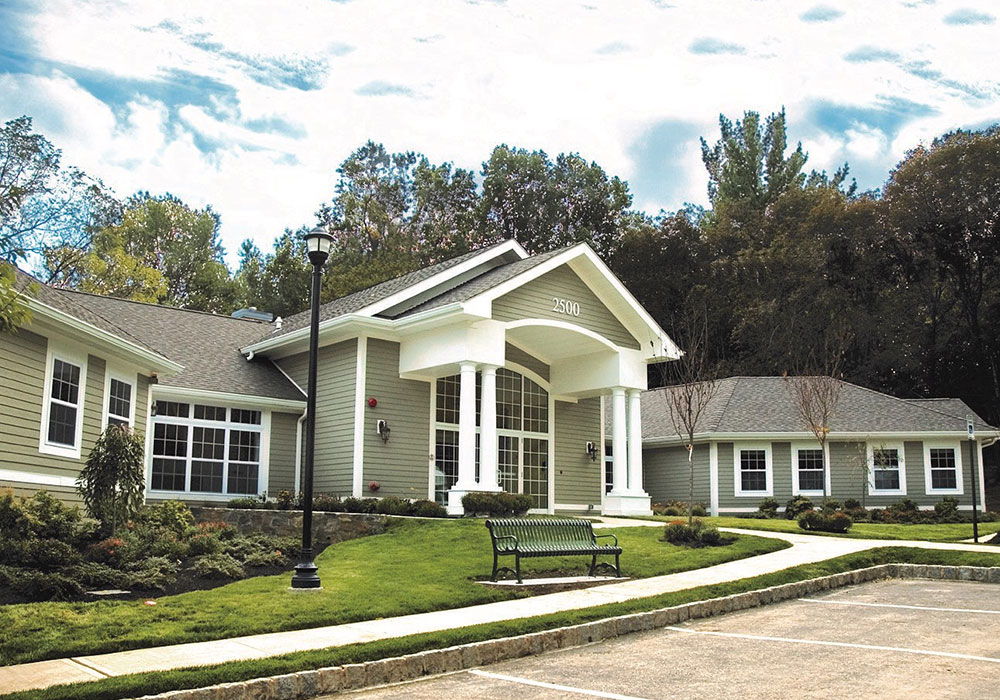 Susan R.
Jacobs Hill, Cortlandt Manor, NY
"I Love Woodcrest.  It will be 15 years in October that I am living at Woodcrest Estates.  I have a lovely two-bedroom apartment and have a lot of closets and many windows.  I recently got new floors installed too.  Mary our wonderful property manager and her efficient office staff are always helpful and are ready to solve any problems that arise.  The landscaping is well kept and we have many trees on the property.  Sitting around the pool in summer, I feel like I am at a country club.  When it snows our walks are cleared as soon as possible.  We make good use of our clubhouse, having club meeting, games and parties for members of our community to enjoy.  Hector, our maintenance chief and his assistant Rich are available every day and if an emergency arises also at night.  I had an incident last Friday when my hot water heater broke causing a leak with water in the hall and bathroom.  They worked into the evening to install a new one and when they completed the job everything was left spotless and dry.  I feel lucky to be in a well taken care of comfortable home.  I'll say it again 'I LOVE WOODCREST!"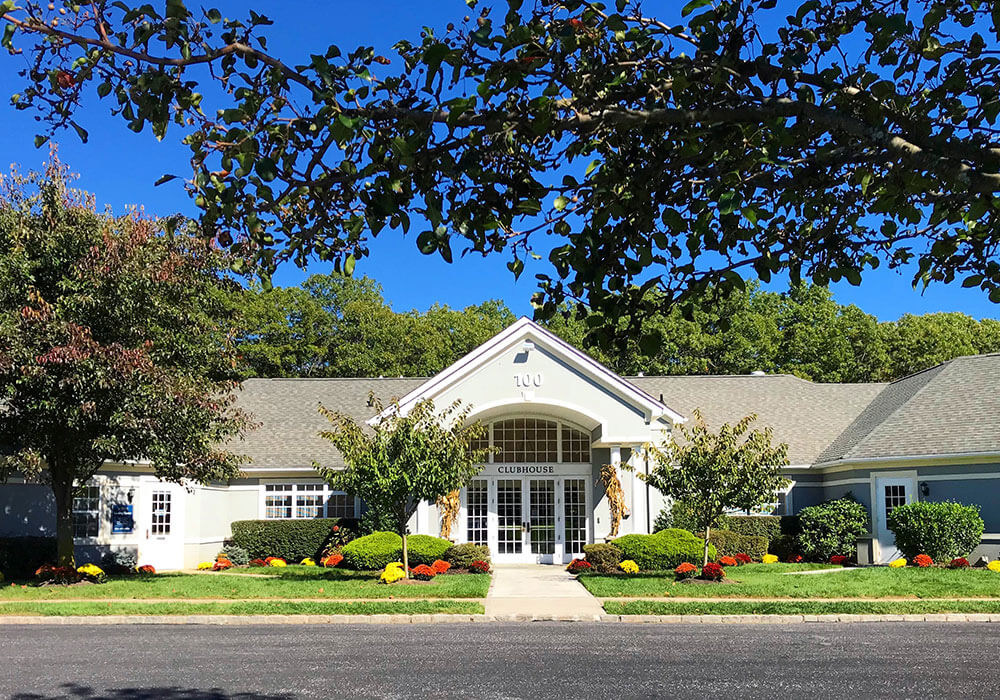 Teddy B.
Woodcrest Estates, Port Jefferson Station, NY
"Dear Mr. Balter, We would like to take this opportunity to thank you and your staff for all your efforts in creating Woodcrest Lane. When you presented your plans to build 90 senior residences six years ago, you made many retired folks happy, and we were fortunate to be two of them!
After going through the application process, selecting the unit and choosing various upgrades, my husband and I moved into our two-bedroom condominium on August 16, 2005. During the entire process, we found everyone helpful and courteous. This high caliber service has continued after we moved in, and we find your staff knowledgeable, approachable and supportive."
Again, thank you for creating such a lovely place for the senior community. We look forward to many wonderful years of living at Woodcrest Lane.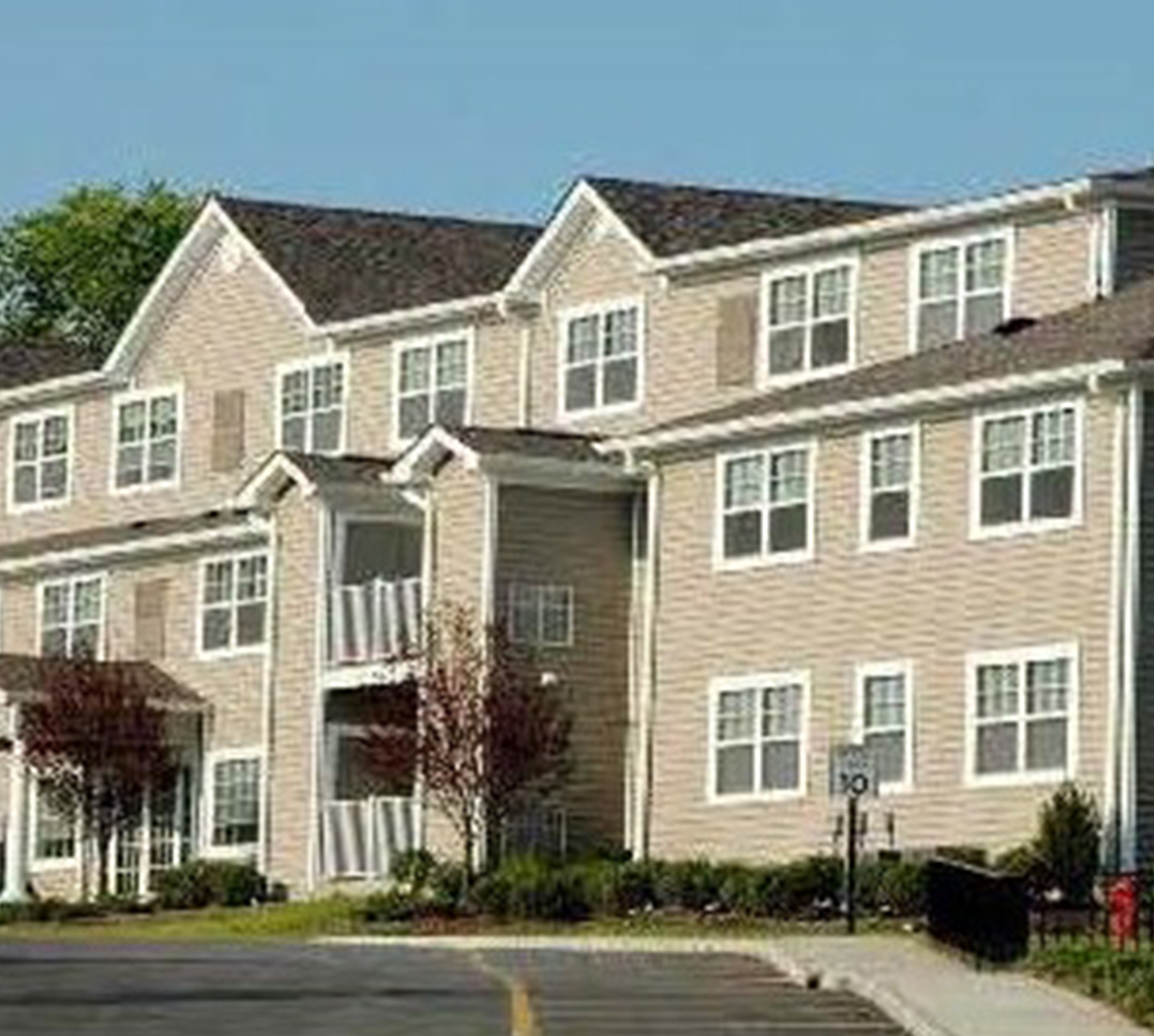 Charles and Joan
Woodcrest Village, Mount Kisco, NY
"Dear Donna, Greetings from a delighted resident of Glassbury Court at Hunterbrook (Cortlandt Manor, NY)!
My wife, Sheila, and I moved into the new development in April of last year and we have never been happier. We have ample space for all of our furniture (including a king-size bed in each of the two bedrooms), lots of wall space for my beloved art work, lots of storage, and plenty of natural sunlight. The Great Room has soaring ceilings an a gas fireplace. The generously-sized kitchen is equipped with excellent appliances and cabinetry and offers additional light from three large windows. We have turned the loft area into a comfortable home office with all the amenities. The two-car (heated) garage that is a part of every unit in the development has enough space for two vehicles and plenty of storage. Our utility room is tiled, painted, and well-lit and the heating and cooling components are of the highest caliber. Finally, our windows afford lovely views of the surrounding landscape.
Sheila and I are thankful that we chose to live in this Wilder-Balter community- especially in light of the fact that it has attracted fine people who have become cherished friends."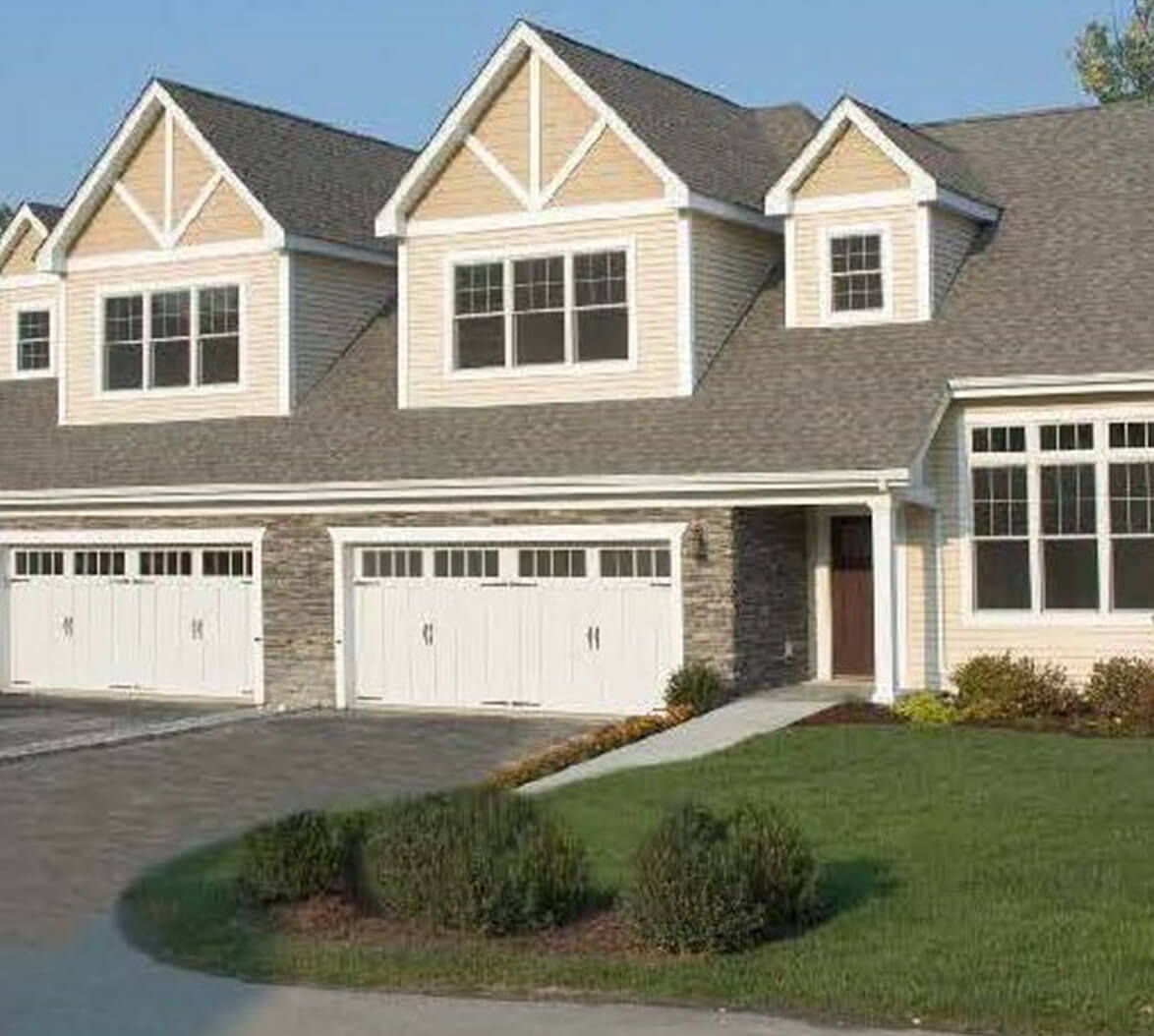 David and Sheila
Glassbury Court at Hunterbrook, Yorktown, NY
"Donna, Just wanted to let you know how happy we are to have arrived at Hunterbrook. Our new home is beautiful and comfortable in every way. All of the Wilder Balter staff, from you , Mary and Don in sales, to Laura and Jim who helped with the decorating and building were outstanding. The development is really beautiful and our new neighbors are great. We look forward to many happy years here."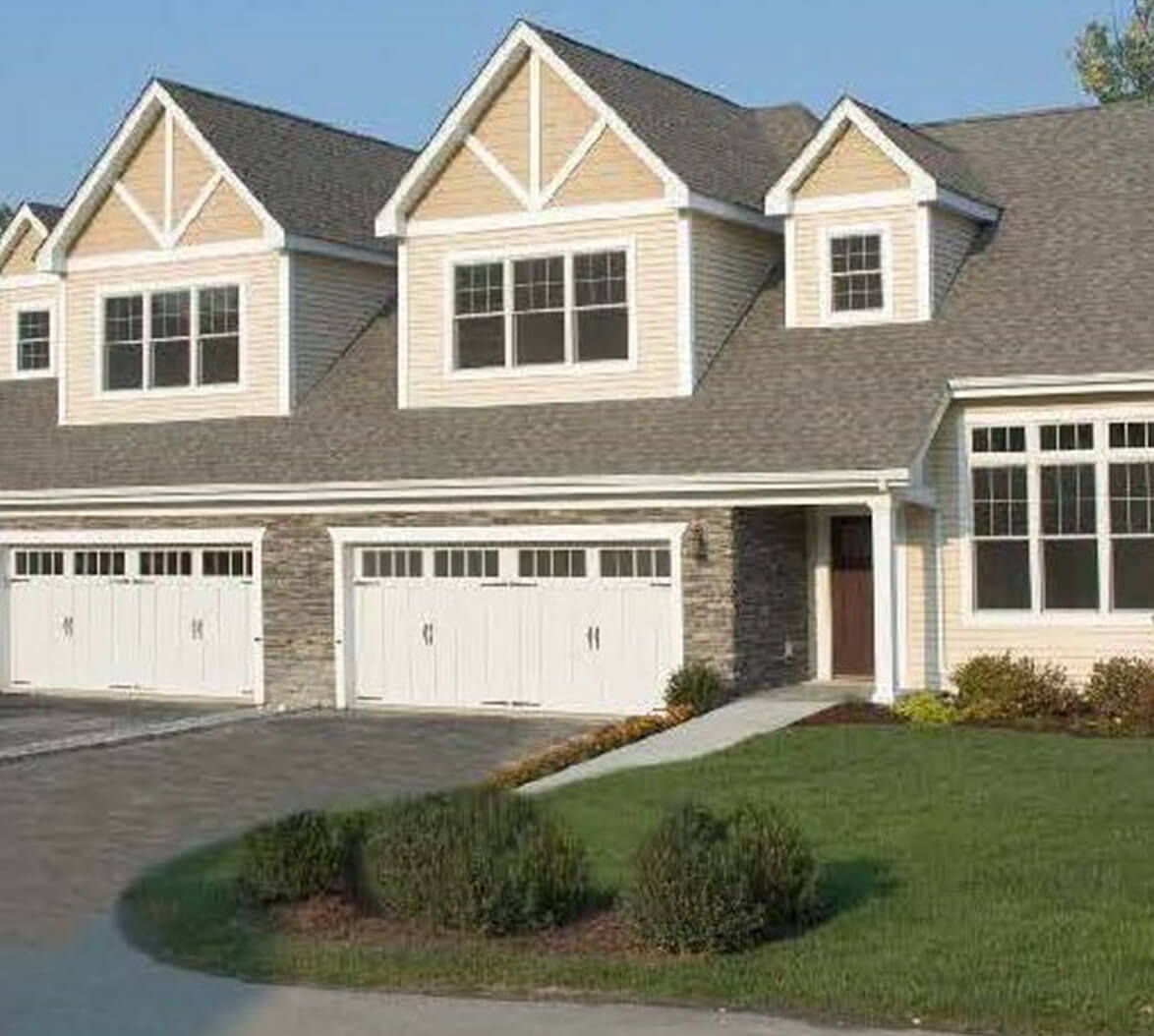 Phyllis & Pat
Glassbury Court at Hunterbrook, Yorktown, NY