Glassbury Court at Cold Spring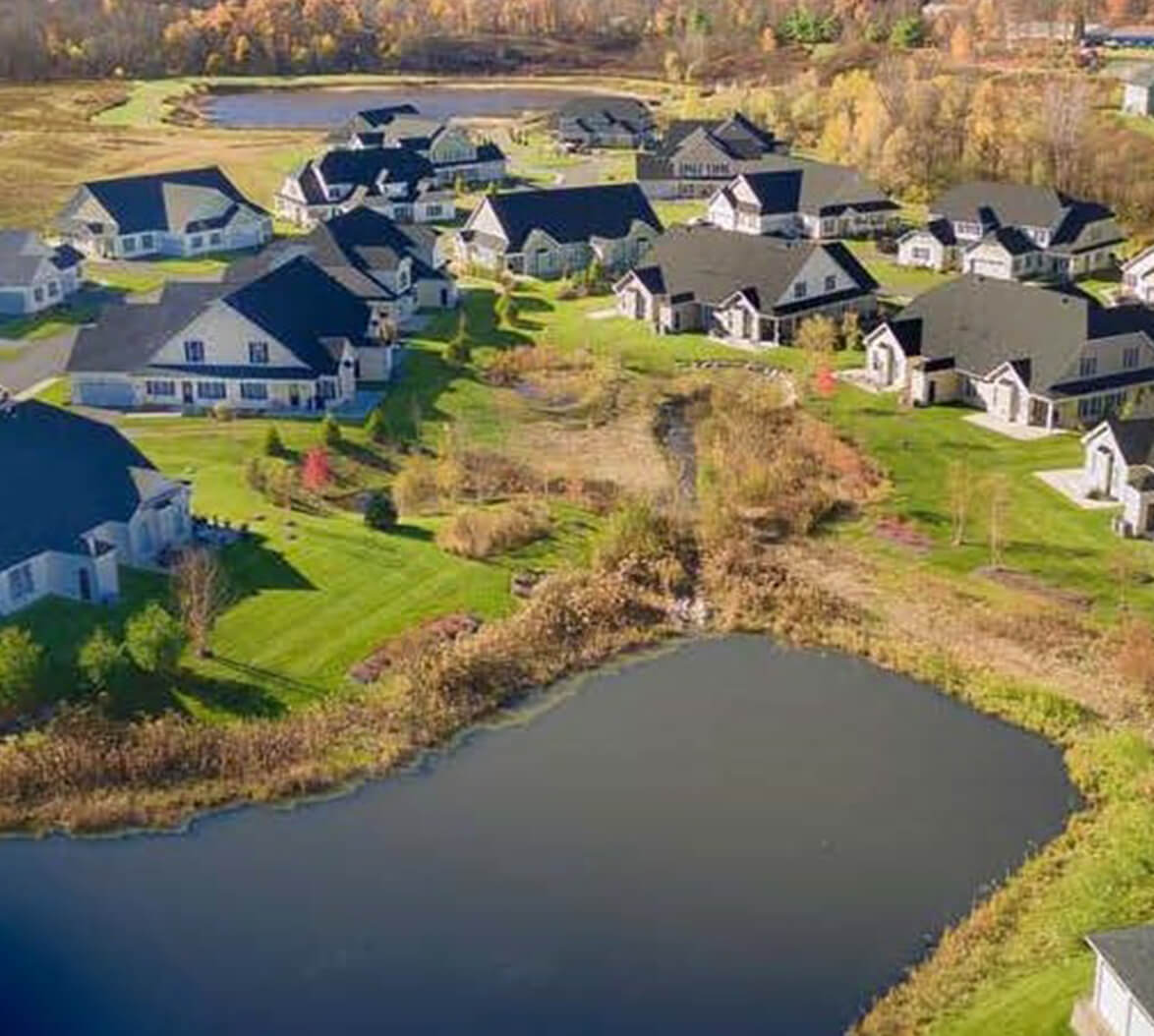 Located five minutes from the "quaint" village of Cold Spring in the scenic Hudson River community of Philipstown in Putnam County, on an 80-acre parcel with a 7-acre lake, this 90 home, master planned community was one of the first "Green Building" communities in the Lower Hudson Valley certified for LEED® for Homes. LEED® stands for Leadership in Energy and Environmental Design, and is a building program sponsored by the US Green Building Council. This project was one of a few select projects across the country that was part of a pilot program to encourage local builders and developers to building healthy, sustainable, and energy-wise residential communities.
The 10 affordable single-family homes were built in five semi-attached townhouse-like buildings, and marketed to families that live and/or work in the Town. The 80 market-rate condominiums are located in 40 semi-attached one and one half story buildings, and designated for active adults 55 or better. The development features a state-of-the-art Clubhouse with a heated outdoor pool, tennis courts, and a neighborhood park with a "dog park" and an extensive walking trail along the beautiful Clove Creek. Construction began in the late summer of 2007 and sales were completed in Spring 2016. Sales prices were in the $500,000 range.