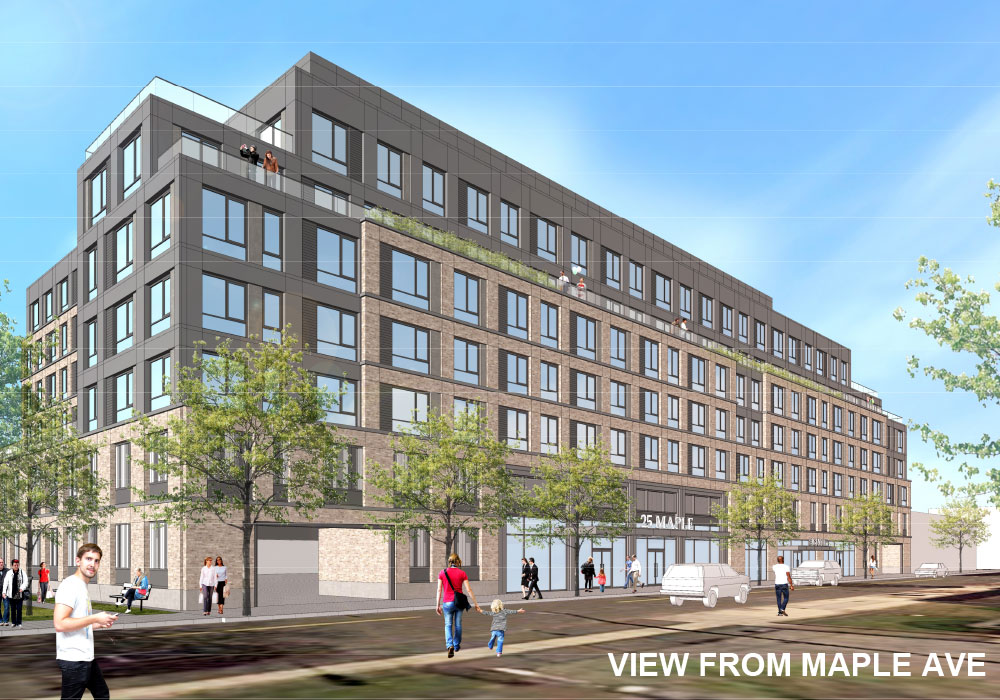 25 Maple Avenue
25 Maple Avenue, New Rochelle, NY
184 Apartments
Wilder Balter Partners, Inc., together with L+M Development Partners, is developing a mixed-use and mixed-income residential rental building in downtown New Rochelle. The development will rise to 7 stories and contain 184 residences and rooftop amenities, in addition to structured parking and retail.
Centrally located in downtown New Rochelle, just off Main Street, the project will be a seven-minute walk from the Metro North and Amtrak rail stop. It will also take advantage of easy access to the I-95 and the Hutchinson River Parkway.
Construction will commence Summer 2020.